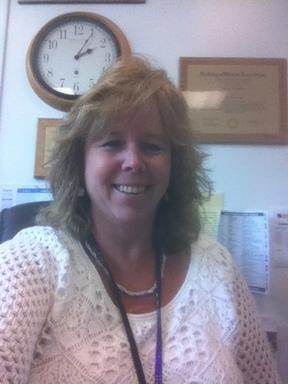 Principal

Hello and welcome to my webpage. My name is Ann Marie Nelin and I am the Principal of Surry Elementary School. I have been a teacher at Surry Elementary School since 1990, and an administrator since 2008. I am excited to work collaboratively with my staff to promote student achievement. From 2003 to 2007, I served as the Instructional Support Team (IST) teacher. As an IST facilitator, my responsibilities were to assist team members in addressing instructional needs and provide professional development in math, reading, writing, and student behavior management. I also provided consultation to teachers and assisted them in charting student baseline behavior and growth. I earned a Bachelor of Arts degree from William Smith College in Geneva, New York, a Master of Arts in Education from the College of William & Mary, and a Masters in Education in Administration and Supervision K-12 from the College of William & Mary.

As the principal of Surry Elementary School, student achievement is my main focus. I will continually strive to attain, maintain and sustain excellence at Surry Elementary School and will support the faculty and staff in achieving the following goals for this school year:

• Analyze data to make decisions that impact student learning

• Work effectively with the school community to advance student learning and form community partnerships

• Provide a safe environment conducive to learning

• Work collaboratively with staff, students and parents to reduce disciplinary referrals

I am excited about the year ahead of us. If you have any questions, concerns or comments, please do not hesitate to contact me at (757) 267-2558.

Kind words can be short and easy to speak, but their echoes are endless.

~ Mother Teresa

You had the Power all along, my dear. ~ Glinda, The Good Witch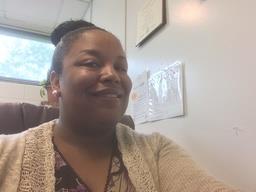 Assistant Principal

Greetings! I am glad you have taken the time to visit my web-page! My name is Tanieka Ricks and I am the assistant principal of Surry Elementary School. It is my honor and privilege to join SES, the community, and stakeholders as we strive together to ensure the success of our students. I earned a Bachelor of Science from Bluefield College, a Master of Education from Cambridge College, and a Certificate of Advance Graduate Studies in Educational Leadership and Administration from George Washington University. In addition, I have obtained a Postgraduate Professional License with the following endorsements: Special Education K-12, Elementary Education Pre-K 6, and Administration and Supervision Pre-K -12.

My main goal is to provide students with the skills they need to succeed as 21st century learners in a safe and supportive learning environment. Working together as a team with our staff and parents, I am committed to helping students achieve their best. In order to accomplish this goal, I ensure classroom instruction is engaging students with research-based strategies that reach all learning styles. In addition, I have developed a process of using data to effectively address students' needs and determine the level of professional development needed to enhance the educational program. Finally, I strive to effectively provide strategies to involve the community, local businesses, parents, and stakeholders which will assist our students with the process of becoming productive citizens. I am proud to be a SES Cougar Cub!