New Concurrent Enrollment Program at Surry County High School
New Concurrent Enrollment Program at Surry County High School
Surry County Public Schools is pleased to announce the inaugural cohort of Surry County High School students enrolled in the John Tyler Community College Concurrent Enrollment program. The John Tyler Concurrent Enrollment program offers high school students an opportunity to take college courses in vocational areas prior to graduation.
Surry County High School has a well-established relationship with the John Tyler Dual Enrollment program, which offers high school students the chance to earn college credits before graduation. The Concurrent Enrollment program is similar in nature, in which students can earn credits towards industry certifications in the areas of Early Childhood, HVAC, Industrial Electricity, Mechanical Maintenance, Precision Machining, and Welding. While the focus of the program is to learn technical skills in each field, students will work alongside industry leaders and expert instructors and will develop the necessary career readiness skills to excel in any field after graduation. Students accepted to the program are required to pass the Virginia Placement Tests in reading and math, as well as demonstrate academic scholarship, a self-driven approach to learning, and positive relationships with staff and peers.
Students will travel to the Chester campus on Mondays through Thursdays to take their vocational coursework in the first half of the day and will return to the high school for the second half of the day to complete their high school coursework. The 2019-2020 inaugural cohort includes the following students: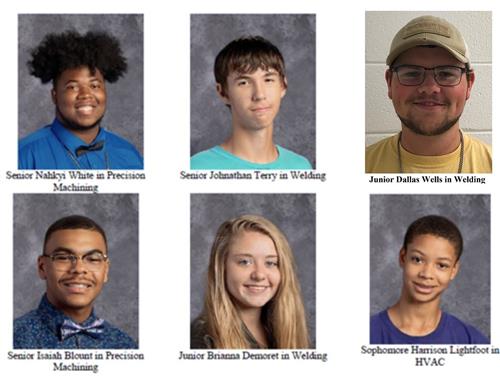 Surry County Public Schools is proud of the teamwork exhibited by school and district administrators, counselors, teachers and the School Board, all of which came together to make this partnership a possibility for Surry County youth. We are excited to see the great heights that our students will reach through this amazing opportunity!